Disability Lawyer New Jersey
Between car accidents, rough weather, hereditary illnesses, and all the unexpected twists and turns of life, anyone can become critically injured with little or no warning. If you have been injured or are suffering from an illness and can no longer generate income through work, you may be eligible to receive social security disability benefits. While it can be challenging to have a claim approved, our experienced social security lawyers can help. To arrange for a completely free and private evaluation, call Young, Marr & Associates at (609) 755-3115 in New Jersey or (215) 701-6519 in Pennsylvania today.

Should You Hire a Disability Attorney?
Unfortunately, applying for social security disability is not always easy. Estimates report that approximately 50% to 60% of all social security benefits applicants will be denied on their first attempts to qualify for aid. The SSA (Social Security Administration) uses stringent guidelines to determine precisely who will be granted financial assistance, and sometimes, even with the support of a physician's medical opinion, the SSA may rule that an applicant can perform alternative work that is less physically demanding than the work that was previously being performed.
According to the SSA's Congressional Statistics, in 2010, approximately 1,400,000 residents of New Jersey received social security benefits. Being approved is not impossible — but it is a challenge. Having an aggressive team of New Jersey disability lawyers on your side can greatly improve your chances. Whatever stage of the social security application process you've reached — whether you're considering applying, are applying for a second or third time, or are appealing a rejection — our veteran disability attorneys have been there before. We know the ins and outs of the system, and most importantly, we know how to obtain results for our clients.
Why Choose Us?
At Young, Marr & Associates, we provide our clients with an edge when it comes to receiving social security benefits. What are the benefits of working with our us?
We are highly experienced. At Young, Marr & Associates, we have over 25 years of experience representing thousands of clients across New Jersey. We are highly familiar with the technicalities, rules, and regulations imposed by the SSA, New Jersey state legislature, and federal law.
We are conveniently located. We believe in being accessible. For the convenience of our clients, we have New Jersey office locations in Trenton and Mt. Holly. We also have six offices located across Pennsylvania, including Lower, Central, and Upper Bucks County, Montgomery County, Lehigh County, and Philadelphia. Wherever you're located, we're never far.
We treat our clients with respect. Our goal is always to treat our clients with respect, dignity, and compassion as they endure the challenge of managing their health issues while striving to obtain social security benefits. While we are compassionate to our clients, we are aggressive in the courtroom and will fight rigorously on your behalf.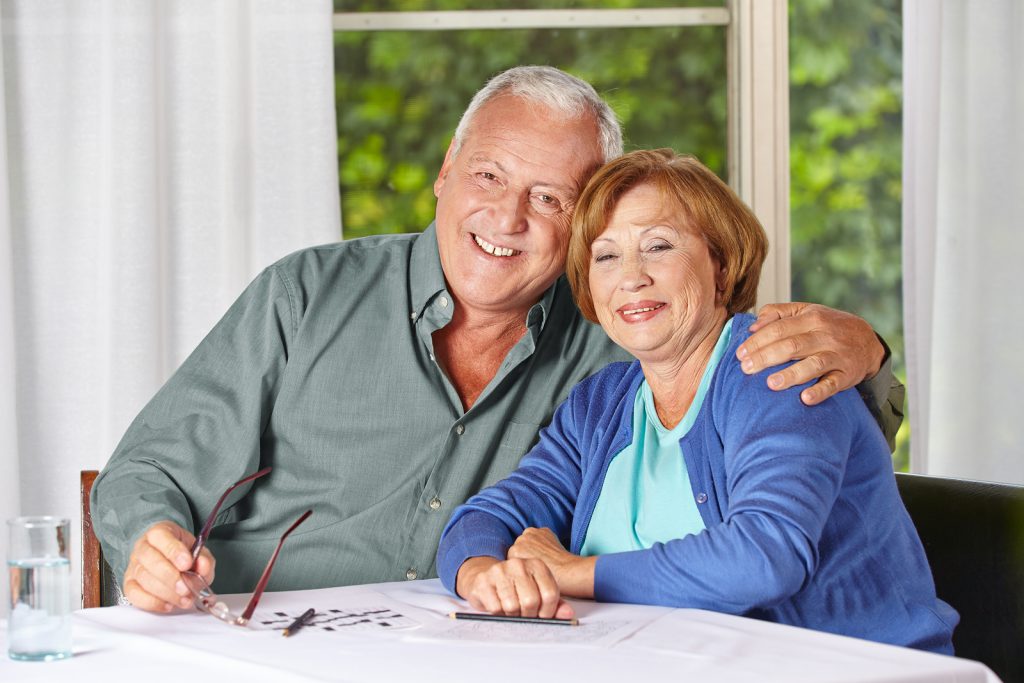 The New Jersey Benefits Application Process
To apply for social security disability in New Jersey, you can take one of three routes:
Apply online via the SSA's website.
Apply over the phone.
Apply in person at a social security office.
When you apply, you will be required to present:
Forms of valid personal identification.
Employment records (e.g. tax returns).
Information about your work history.
Contact information for former and current physicians.
Applicants should be aware that, on average, the entire application process in New Jersey can take anywhere from 12 to 17 months.
If your initial application is rejected, you can either apply again from scratch, or appeal the decision. Provided no deadlines have already passed, it is generally preferable to appeal a decision rather than create an entirely new application, in terms of both time and expense. It should be noted that if you wish to appeal in New Jersey, you have a window of 60 days to request a Reconsideration.
Wherever you are in the process of applying for social security benefits, our dedicated New Jersey disability attorneys can help. To arrange for a free and confidential legal consultation, call the law offices of Young, Marr & Associates at 1 (609) 755-3115 in New Jersey or (215) 701-6519 in Pennsylvania, or contact us online today.
DISABILITY RESOURCE CENTER
MEET DISABILITY ATTORNEY PAUL YOUNG
ALL CASES ARE OVERSEEN BY FORMER SOCIAL SECURITY LEGAL REPRESENTATIVES
Before coming to Young, Marr & Associates, our SSD attorneys worked for the SSA which gives us an advantage over attorneys who have never dealt directly with the internal SSA system. We know the process is difficult – your job is to get better, and our job is to make sure you get the disability you deserve.
Chances are you are preoccupied dealing with a painful illness. You are concerned about your financial future, about how you will get by without a steady source of income.
SSD/SSDI INFO CENTER
WHAT CONDITIONS CAN APPLY FOR DISABILITY?
Read what our clients have to say about us.
DISABILITY LAW
"I have already recommended Paul Young numerous times. He was honest, explained endlessly in terms that were understandable. Paul Young guided me through the process from beginning consultation to the end of case. Highly satisfied and grateful for his expertise."
–Leslie